Looking for the best Austin nurseries to hit up for plants, photo ops and pleasant afternoons? We've rounded up the five best locations for you to visit to get your plant on, no matter what type of plant or growing system you have in mind!
A version of this The Best Austin Nurseries & Garden Centers post originally appeared on Texan Travels' blog here.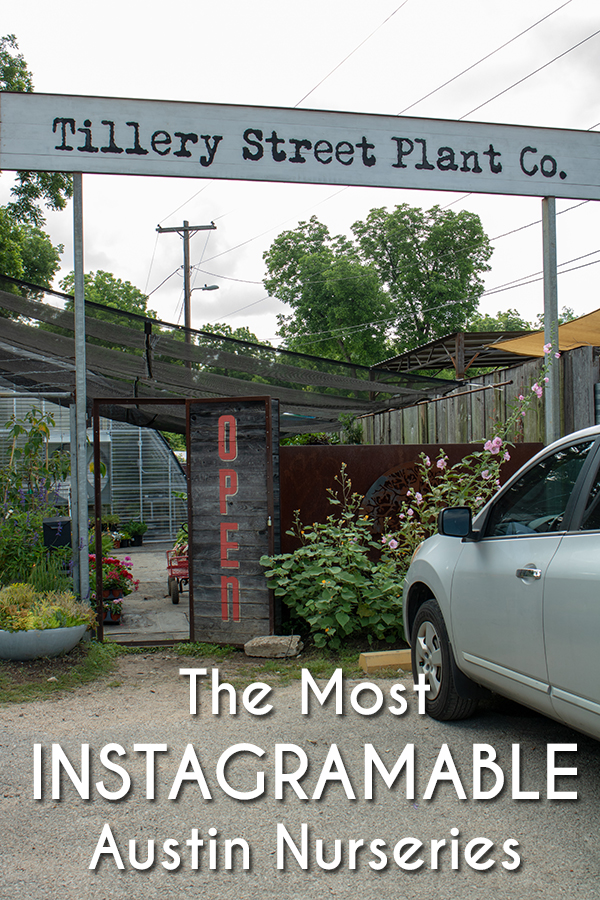 East Austin Succulents & Tillery Street Plant Co.
Here's a two for one special! East Austin Succulents and Tillery Street Plant Co. teamed up to bring you the best selection of garden supplies and plants in East Austin. Don't just take our word for their massive range of succulents and tropical houseplants, stop in!
If you're planning to hit these two nurseries up, check out Tillery Street's upcoming workshops on their Facebook page so you don't miss out on any fun! While you're shopping, we also suggest to take a stroll around back and have a peak at the Tillery Place event venue.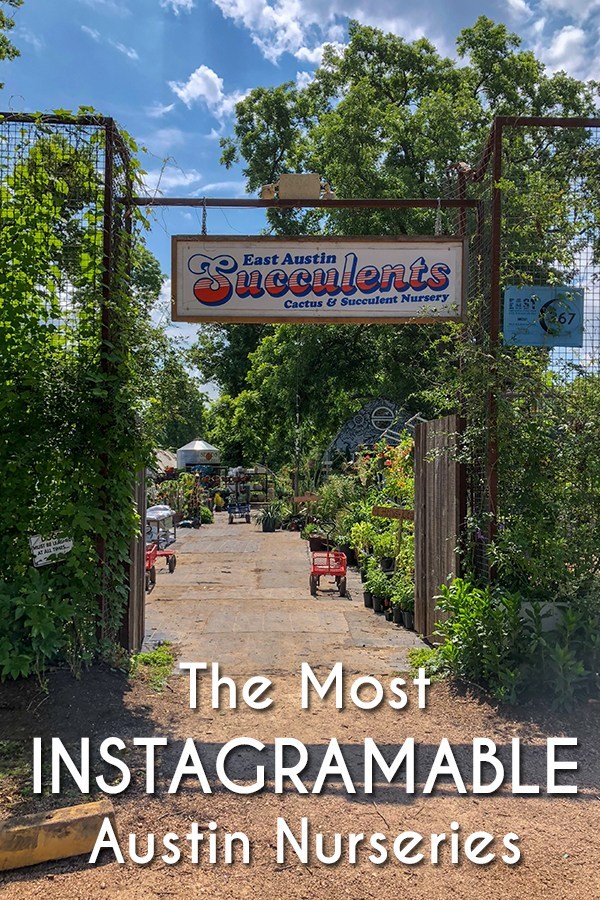 If you're looking for a killer custom arrangement, East Austin Succulents has you covered. Did we mention they also do landscape design? Yes, please!
Location: 801 Tillery St, Austin, TX 78702
Covering four acres, this former ranch and stable has turned into a mecca for garden lovers, but they have a little something for everyone! Barton Springs Nursery is a great option for customers with children as they have a sandbox stocked with toys, ponds stocked with fish and turtles, and an onsite parakeet atrium! For art lovers, they are hosting a summer pop-up series showcasing local Austin artists. You can find more information about that here. And if you have a garden question, their website is full of helpful resources and their staff is on hand to help diagnose your garden problems.
Location: 3601 Bee Cave Rd, Austin, TX 78746
The Best Austin Nurseries Near Downtown
Tucked just west of downtown Austin, Sledd Landscape Nursery brings some quirky items to the nursery scene. They have an area with books and a well lit area for reading, along with an assortment of vinyls that aren't for sell, just sortin'. Their website offers helpful garden tips by the month and they have house-made compost tea. Another perk is a cute house turned restaurant right across the street!
Location: 1211 W Lynn St, Austin, TX 78703
Just south of downtown, The Great Outdoors sprawls over two tree-covered acres. They host garden parties the second Saturday of each month and hold fairy garden workshops. But, one of the main things you should check out about The Great Outdoors is their YouTube channel that is stocked with helpful videos from their staff.
Location: 2730 S Congress Ave, Austin, TX 78704
North & South Austin Garden Supply Centers
Brite Ideas is the place to go if you have any questions about aquaponics, hydroponics or any other type of growing system. Their south location recently moved, so make sure you have the new address before you go. Also, check out their Facebook page for specials, tips of the week and any classes they're conducting during the time you're looking to visit!
North Location: 2521 Rutland Dr, Ste 475, Austin, TX 78757
South Location: 12110 Manchaca Rd, Ste 103, Austin, TX 78748